 Digital Marketing Master Class
Grow Your Practice Using Cutting-Edge Marketing Strategies
Why You Can't Miss This Course
Actionable Insights
This master class will provide you with tips and frameworks to implement in your office.
4 CE Credits
This robust master class will provide you with 4 hours of CE credit, with a certificate following each module.
Self-Paced Learning
This 4-module course can be taken at your desired pace, accounting for your busy schedule, both professional and personal
Course Lessons
Master Class Curriculum
This master class is designed to deliver the education needed to become an expert in your craft and is paced with your busy schedule in mind. Happy Learning!
Learning Objectives
Module 1: How Dentists Get Found and Chosen in the Local Google Map
Discover how to find your Google Business Profile, access it, and ongoing DIY tactics for optimizing it
Understand how people are using social media to find dental practices
Know about the 3 areas Google looks at when ranking your business profile in search
Learn how to create an actionable plan to rank higher for the search terms of your choice
Module 2: Using TikTok and Instagram Reels to Stay Relevant on Social Media
Learn the ingredients of an eye-catching and intriguing dental video that will stop people scroll
Receive 10 examples of easy videos that you can start creating this week!
Learn how to come up with video ideas on your own - without having to dance!
Module 3: Growing Your Practice Through Local Social Media Influencers and
Collaborations
Understand why influencer marketing can build new patient trust more than any other marketing strategy.
Develop a game plan to approach a local business about a collaborative social media giveaway
Learn how to approach an influential patient who can help promote your practice (templated contract included)
Module 4: How AI Technology is Changing the Future of Dental Content Marketing
Understand the basics of ChatGPT and Midjourney and how they can be leveraged in dental marketing
Learn how to create engaging, keyword-optimized content using ChatGPT for your dental website and social media
Discover the strategies to blend human creativity and AI capabilities for an effective marketing approach
Gain insight into the future trends of AI in dental marketing and how to stay ahead of the curve
Audience: Dentist
Method: Self-Instructional
Released: August 28, 2023
Expires: August 28, 2026
AGD Subject Code: 550
Cost: $299
CE: 1 CE Credit per Module
Catapult Education designates this continuing education activity for 1 credit
Meet the instructor
Blake Hadley
Blake is the President and Co-Founder of My Social Practice. He has won a number of national and international awards in art direction, advertising, and creative marketing strategy. He's passionate about helping dental practices use out-of-the-box thinking to create stories that spread online. Over the past 12 years at My Social Practice, he has spoken to dental audiences all over the country and has helped thousands of practices succeed with digital marketing.
Blakes' presentations are always entertaining and thought-provoking while explaining the very latest trends and technologies in digital marketing. He refuses to let the dental industry fall behind! Blake lives in Salt Lake City, UT and when he's not working, stays busy chasing his daughter and twin boys (all under the age of 4) around the house.

"My Social Practice's lectures are as current, informative, and 'action-driven' as they are fun and entertaining."

– GREGORY B. ANDERSON, CROWN COUNCIL EXECUTIVE DIRECTOR

Catapult Education, LLC is an ADA CERP Recognized Provider. ADA CERP is a service of the American Dental Association to assist dental professionals in identifying quality providers of continuing dental education. ADA CERP does not approve or endorse individual courses or instructors, nor does it imply acceptance of credit hours by boards of dentistry.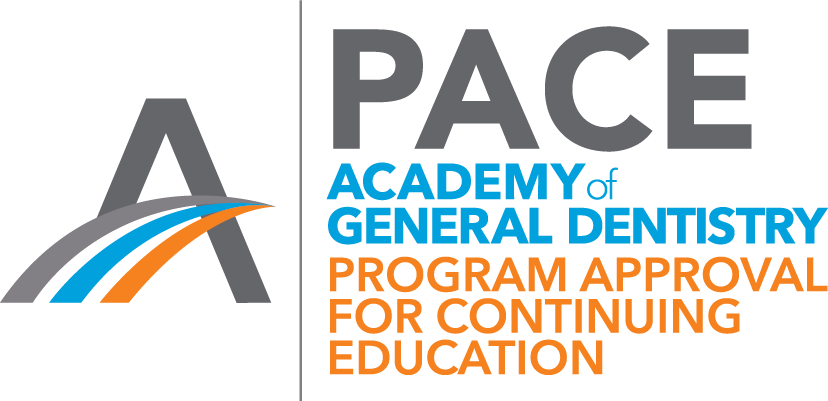 Approved PACE Program Provider. FAGD/MAGD Credit. Approval does not imply acceptance by a state or provincial board of dentistry or AGD endorsement. 6/1/20 to 5/31/24. Provider ID 306446.
Privacy Policy
Privacy Policy: By signing up for a free webinar, you authorize Catapult Education, its partners and the webinar sponsor, permission to contact you for future continuing education opportunities, e-learning announcements and product offers. Participants should always check with their state licensing board to determine which, if any, certification or licensing is required to perform specific procedures in their jurisdiction. The opinions expressed on this website come from a variety of writers and speakers that are not necessarily endorsed by Catapult Education or its associates. Viewers are responsible for verifying the validity, accuracy and relevance of all content before implementing any techniques, products or recommendations into their clinical setting. Viewers understand that Catapult Education its associates, writers, speakers, and sponsored affiliates are not in any way responsible or liable for any adverse events that may occur (i.e., in a clinical setting or anywhere) based on any information disseminated from Catapult Education sites.
Disclosure
Catapult Education does not receive commercial funding for this activity. Blake Hadley declares no commercial conflict of interest for this activity. Catapult Education delivers clinically relevant continuing dental education programs which address the needs and preferences of our audience and provides them with the knowledge and confidence to integrate new techniques, practice management and treatment options into their respective practices. Catapult Education is committed to ensuring the content quality, objectivity and scientific integrity of all continuing education courses. Instructors are advised to support clinical recommendations with scientific research-supported data whenever possible and to disclose any conflict of interest between them and any corporate organization offering financial support or grant monies for this CE activity. Instructors are advised, where appropriate and if relevant to the subject matter of the presentation, to mention a variety of different product choices so as to present a balanced view of all therapeutic options available and promote improvements in oral healthcare free from commercial bias.

Cancellation/Refund: Your registration cannot be cancelled, and no refunds will be offered for this activity.
Say NO to boring CE.
Want to stay in the loop about live and on-demand CE courses available to you?

Enter your email below 👇