Catapult Education™ Speakers Bureau
Allison Lacoursiere, RDA
Registered Dental Assistant
Hamilton, BMU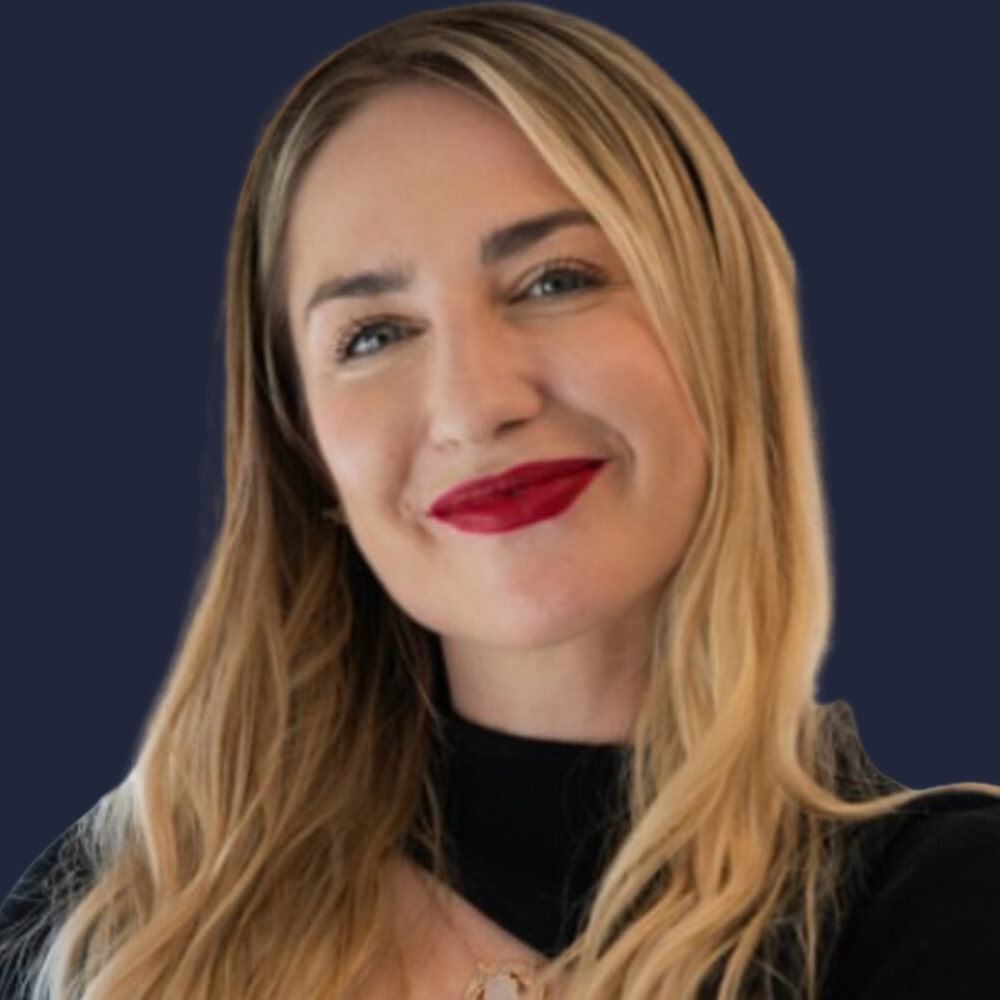 Lecture Topics
Digital Marketing
Leadership
Team Building

Wellness and Self Improvement
Meet Your Next Big Dental Speaker
About Allison
Innovator Allison Lacoursiere, RDA, OA, CPC, ELI-MP is the creator of the Clear Aligner Systemization methodology. Allison helps dental professionals streamline efficiencies to increase both patient and practice satisfaction and health.

A native Canadian, Allison moved to Bermuda at the age of 19 to work as a dental assistant. She incorporated a system in that practice which generated $80K/month in clear aligner production. She also got her start in social media marketing while working in this practice. She has since helped many businesses develop a wider audience, further their reach and leverage Instagram to grow their businesses. Most recently, during the COVID pandemic, she helped a client generate $180K in clear aligner promotion over three weeks.

With over a decade of dental practice experience, Allison is a sought-after mentor and speaker. She helps dental teams improve culture, increase production and grow into their full potential. She is certified through International Professional Excellence in Coaching and is a member of the International Coaches Federation. Allison is a member of Toastmasters International and has also trained with the Dale Carnegie Institute. She is a Certified Transformational Trainer through LionSpeak, and a speaker for Catapult Education's Speakers Bureau.

Allison is passionate about fitness and wellness. She is an active team member and competitor on the Bermuda National Beach Volleyball Team. Allison is also a certified personal trainer and yoga instructor. Her passion lies in empowering individuals to achieve their ultimate potential and life satisfaction.
Honors and Achievements
Catapult Education
Speaker Bureau Member
International Coaches Federation
Member


Institute for Professional Excellence in Coaching
Certified Professional Coach
LionSpeak
Certified Transformational Trainer

Toastmasters International
Member
See What's in Demand Right Now
Discover Allison's Latest Courses
Supercharge Your Clear Aligner Program
Creating a high performance team, practice, and you! Clear aligners offer patients and practices many benefits, yet most practices do not maximize their potential. Create a high performing team to help your patients improve their quality of life and become raving fans. Make it easy for patients to say yes to treatment and keep more production in-house.
Clear aligner strategist and coach, Allison Lacoursiere, RDA, OA, CPC, ELI-MP shares real world strategies and action steps for optimizing both a clear aligner program and practice systems. Learn how to boost team engagement, delegate processes, and optimize systems to create the ultimate clear aligner program. Empower your team to take initiative and become clear aligner experts in your practice. Define the characteristics of the clear aligner leader and the skills necessary to excel in that role.
Future-proof your practice by engaging with patients virtually. Explore teledentistry and the streamlined processes that can help your serve patients at a higher level. Learn the secrets of sustainable success through high performance habits. Show up as a healthy, vibrant self directed leader. Return to the office ready to implement a clear aligner program that improves patient lives and the practice's bottom line!
Learning Objectives:
Recognize the opportunity clear aligners represent in transforming patients, careers and the practice
Define the characteristics of a strong Clear Aligner Leader and the associated job processes
Learn how to nurture and develop a team of high performing professionals
Create a culture that encourages a collaborative, whole team approach and celebration
Discover how to start more clear aligner cases by building trust and connection through social media marketing
Explore how and why to diversify your clinical offerings through teledentistry
Gain systems for maximizing resources and production while serving patient needs remotely through virtual care

Suggested Format: Full or Partial Day; Lecture, Workshop, Keynote
Suggested Audience: Dentist and Full Team
Get Clearly Visible with Instagram
Want to use Instagram to grow your practice? Wish you didn't have to figure it out on your own? Instagram is a powerful platform that can connect you with the "best fit" patients, help your practice gain exposure and solidify your brand. Instagram has become non-negotiable. If you are not marketing there, you run the risk of becoming irrelevant in the marketplace. Learn how to optimize the platform to show a professional, engaging page that will build a base of raving fans, generate referrals, increase production and solidify relationships! If you are new to Instagram – no problem.
By the end of the session you will have a clear strategy, know how to be visible to your audience, and be ready to market yourself on Instagram in an engaging, effective, and powerful way.
Learning Objectives:
Gain confidence with Instagram, connect with patients, grow your visibility, and attract "ideal fit" patients
Discover strategies for organizing and creating intentional content that will engage patients, build trust and create raving fans without consuming a lot of your time
Gain video confidence basics to connect to your audience, build your tribe and "future-proof" your practice
Suggested Format:
Full or Partial Day; Lecture, Workshop, Keynote

Suggested Audience:
Dentist and Full Team
Clearly Worthy: Increasing Confidence Through Personal Alignment & Self Worth
Taking you to the next level of success, confidence, leadership, and self-worth so you can step in the life you are worthy of! During this lecture, you will learn how to identify self-limiting beliefs holding you back from your true purpose and mission in life. We unlock what it means to live in your greatest expression of self. We will create the confidence needed to own your worthiness and unlock your true potential.
Learn the high-performance habits that leaders worldwide use to set healthy habits, grow confidence, and live the life they deserve.
Learning Objectives:
Understand how to own your worthiness to unlock your true potential
Unlock what it means to be living in the greatest expression of yourself every day
Remove the things causing you to shrink yourself, hold back, not speak up or be your true self in everyday life
Align to your true values, purpose, mission, and vision for your life
Create the confidence to stop shrinking yourself, holding back, and playing small
Suggested Format:
Full or Partial Day; Lecture, Workshop, Keynote

Suggested Audience:
Dentist and Full Team
Leadership: High Performance, and Mindset Mastery
Learn the habits, mindsets, and beliefs it takes to become a leader. Many of us get in our own way. We get caught in negative headspace spirals that keep us stuck in unhealthy relationships, careers, and cycles. It is not big movements but rather small steps that help you become the leader you were born to be. This lecture is focused on the formula for success. Learn the habits, mindsets, and beliefs it takes to become a leader. Finally, understand how self-kindness is key to growth and development. Learn how and when to be kind to yourself as you step into your role as a leader.
Learning Objectives:
The formula for confidence
Habits for success
Developing a growth mindset
Understanding the power of our thoughts
Creating a vision for our ideal self & personal performance
Suggested Format:
Full or Partial Day; Lecture, Workshop, Keynote

Suggested Audience:
Dentist and Full Team
Fill Your Podium Needs Fast
Book Allison for a live lecture, workshop, or virtual event today.
Say NO to boring CE.
Want to stay in the loop about live and on-demand CE courses available to you?

Enter your email below 👇