Directa USA is the North American subsidiary of Directa Dental Group, a Swedish dental manufacturing company.
We are proud to represent all of the Directa Dental Group brands in the United States, excluding TopDental and Parkell.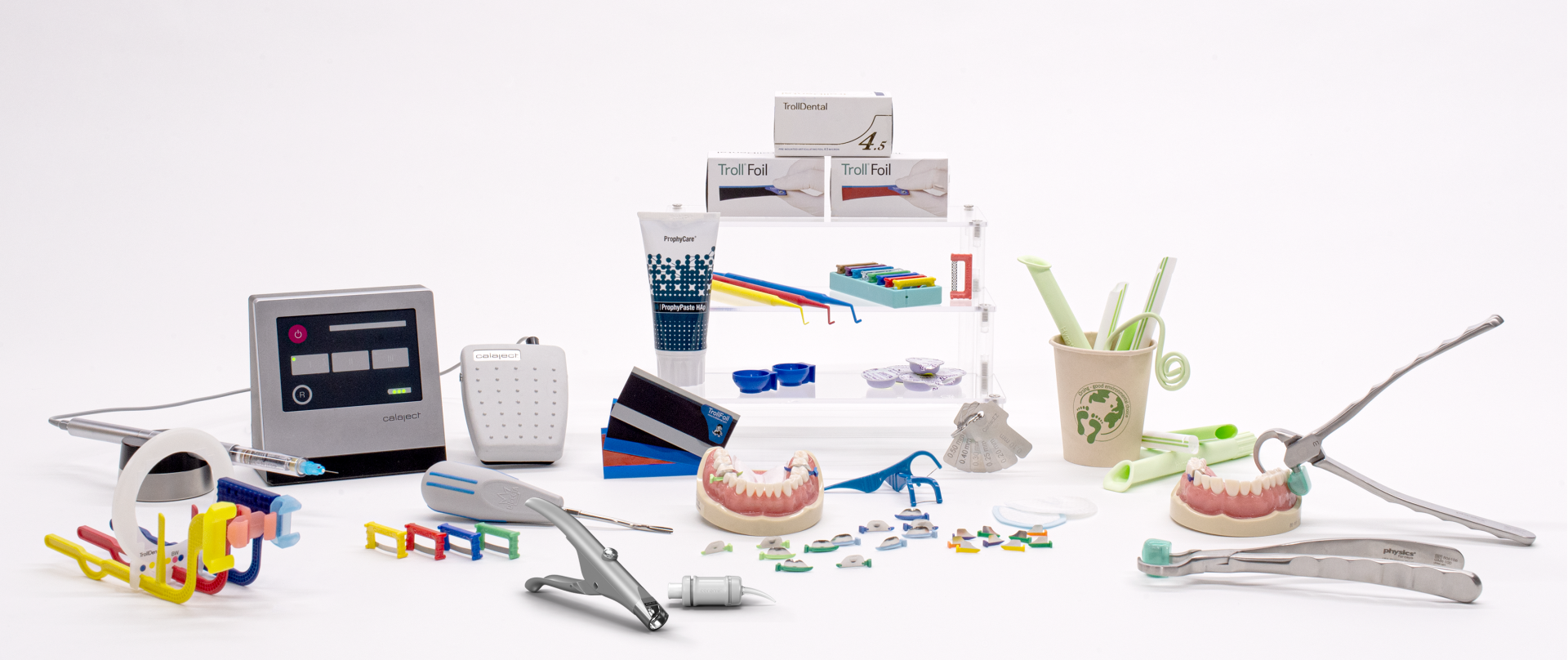 \Learnworlds\Codeneurons\Pages\ZoneRenderers\CourseCards
Doxa Ceramir Catapult Spotlight™
Doxa Ceramir Product Reviews
"Doxa Dental's Quikcap helped eliminate many of the typical technique issues of most direct restorative materials."
Todd Snyder, DDS
Ceramir: Bioceramic Implant Cement
"With an ever-increasing number of implants being placed and restored in dentistry, the need for a reliable luting material cannot be denied."
Jeff Horowitz, DMD
"Catapult Education gave this liner stellar reviews and presented Doxa Dental with the Catapult Vote of Confidence for its Ceramir Protect LC Syringe."
Lou Graham, DDS
Check out our promotions or order your discounted Intro Kit today!
We want to help you get started.
Doxa Dental is an Uppsala, Sweden based company group that develops, manufactures and commercializes bioceramic dental materials. With an extensive patent portfolio, Doxa today is a world leader in the development of proprietary bioceramic technologies.
Featured Catapult Spotlight™
15 Minute Ceramir C&B Seating Appointment
Outstanding features for highly customizable Courses, Units, Lessons, and Quizzes
The #1 Course to Land a Job in Design. All necessary tools are included
Learn how to create amazing products for Beginners & Advanced professionals
Boost your confidence, master the field, become a certified professional
Testimonials From The Experts
"As dental professionals, we owe it to our patients to be educated and informed, to be on the cutting edge and to offer them the best that dentistry has to offer. After reviewing the features of Ceramir, studying the literature and using it for many many patients, the benefits and successes with this cement are self evident. Ask yourself this … what would I want in my children's mouth, my grandchildren's mouth, what would I want in my mouth? Ceramir is a material that is bioactive, biomimetic, hydrophilic, insoluble and retentive - it is a smart material and a smart choice."
DR. CARLA COHN
"Ceramir is easy to use and has excellent clean-up. But that's not why I use it. I've been using Ceramir for over 3 years now and I've never seen a cement that had so many desirable characteristics! A pH of 8.5 and the ability to fill in gaps with new crystalline structure!! I feel more confident with the long term stability of the restoration when Ceramir is the cement under all my crowns; lithium discilicate, zirconia, PFM...it works with all of them. It's a no brainer when proper resistance/retention form is present."
DR. GREGORY GILLESPIE
"Ceramir, 400 units cemented in 3 years because of it's unique chemistry with all substrates. It's all about the seal! No question a wonderful game changer that is so easy to use and the most patient comfortable cement I have ever used. And the only cement I would use for implants!"
DR. LOU GRAHAM
Say NO to boring CE.
Want to stay in the loop about live and on-demand CE courses available to you?

Enter your email below 👇