Restoring Abfractions Made Simple
A 3-Step Approach with Optimal Outcomes
Self-Instructional

Method
Course Description
As people live longer, recession and abfraction lesions are more common than ever. If root coverage procedures aren't feasible when evaluating treatment options, restorations can be a valid alternative. But why is it that Dentists often steer away from restoring them? Previously failed restorations and a lack of predictability with retention are likely contributing factors.
However, the good news is - there is an alternative way!


This course will teach you the conservative approach (yes, even without drilling) to restoring abfractions that even 5 years later can yield retention rates at over 90%. A Class V on a canine live hands-on portion will be included - you don't want to miss this!
Learning Topics
Learn a simplified, conservative approach to successful restorative preparations
Identify the advantages of using a Giomer flowable restorative and what makes it unique
Course Details
Course Fee: Free
Credits: Catapult Education designates this continuing education activity for 1 credit
Method: Self-Instructional
Audience: General Dentist
AGD Subject Code: 250
Meet the instructor
Jack Griffin, DMD
Dr Griffin has owned multiple practices in the St Louis area for over 25 years. His first passion is to provide excellent dentistry with a cosmetic emphasis in a very comfortable manner. Jack is a humble teacher and considers it a great honor to have been asked to teach thousands of dentists how to make practice more successful and rewarding while having fun.
He has earned Diplomate status with the American Board of Aesthetic Dentistry (ABAD), Accreditation in the American Academy of Cosmetic Dentistry (AAACD), Masters in the Academy of General Dentistry (MAGD), and Fellow International Academy for Dento-Facial Esthetics. He has had the honor of being published many times, contributed to product review and development, is a member of the highly respected Catapult Group of instructors, and is a clinical director for the Pacific Aesthetic Continuum.
Dr. Griffin has been chosen one of the "Leaders in CE" for many years, has been chosen as a "Top Dentist" in St Louis, and one of "America's Most Honored Professionals" many times.
Some of his lecture topics include regenerative materials, comprehensive aesthetics, cementation and adhesion, digital CAD/CAM dentistry, digital photography, and passion for practice. Jack knows he has been blessed to be surrounded by those who make the dental experience both rewarding and enjoyable and is thankful to those who have invested time to laugh and learn with him.
Sponsored By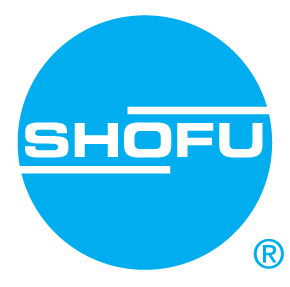 Catapult Education, LLC is an ADA CERP Recognized Provider. ADA CERP is a service of the American Dental Association to assist dental professionals in identifying quality providers of continuing dental education. ADA CERP does not approve or endorse individual courses or instructors, nor does it imply acceptance of credit hours by boards of dentistry.
Approved PACE Program Provider. FAGD/MAGD Credit. Approval does not imply acceptance by a state or provincial board of dentistry or AGD endorsement. 6/1/20 to 5/31/24. Provider ID 306446.
Privacy Policy
Privacy Policy: By signing up for a free webinar, you authorize Catapult Education, its partners and the webinar sponsor, permission to contact you for future continuing education opportunities, e-learning announcements and product offers. Participants should always check with their state licensing board to determine which, if any, certification or licensing is required to perform specific procedures in their jurisdiction. The opinions expressed on this website come from a variety of writers and speakers that are not necessarily endorsed by Catapult Education or its associates. Viewers are responsible for verifying the validity, accuracy and relevance of all content before implementing any techniques, products or recommendations into their clinical setting. Viewers understand that Catapult Education its associates, writers, speakers, and sponsored affiliates are not in any way responsible or liable for any adverse events that may occur (i.e., in a clinical setting or anywhere) based on any information disseminated from Catapult Education sites.
Disclosure
Catapult Education receives funding from Shofu for this program. Dr. Jack Griffin received an honorarium from Shofu for the time involved in delivery and preparing this presentation. Catapult Education delivers clinically relevant continuing dental education programs which address the needs and preferences of our audience and provides them with the knowledge and confidence to integrate new techniques, practice management and treatment options into their respective practices. Catapult Education is committed to ensuring the content quality, objectivity and scientific integrity of all continuing education courses. Instructors are advised to support clinical recommendations with scientific research-supported data whenever possible and to disclose any conflict of interest between them and any corporate organization offering financial support or grant monies for this CE activity. Instructors are advised, where appropriate and if relevant to the subject matter of the presentation, to mention a variety of different product choices so as to present a balanced view of all therapeutic options available and promote improvements in oral healthcare free from commercial bias.
Say NO to boring CE.
Want to stay in the loop about live and on-demand CE courses available to you?

Enter your email below 👇