Easy as 1-2-3: Pediatric Restorative Practice
Maximizing Workflow and Efficiency
Self-Instructional


Method
Course Description
Less is more when it comes to children's oral health. This applies to almost everything one can conjure up, from junk food intake to the amount of toothpaste used in treating dental caries. Minimally Invasive Dentistry is built upon the same rationale. As clinicians, we are constantly learning and exploring ways to make evidence-based dental treatment easier, faster, and more efficient for our young patients to ensure a lifetime of good oral health and positive dental experiences. As practice owners, we are constantly mindful of incorporating materials and methods that enhance productivity and improve workflow while keeping the overheads reasonably sound.
Learn the best techniques for your patient and your practice. Sign up now—you don't want to miss out!
Learning Objectives
Integrate simple restorative dentistry for children and adolescents into everyday clinical practice
Enhance efficiency and production while keeping a healthy bottom line
Identify appropriate material selection on a case by case basis
Course Details
Course Fee: Free
Credits: Catapult Education designates this continuing education activity for 1 credit
Method: Self-Instructional
Audience: General Dentist
AGD Subject Code: 430
Meet the instructor
Shukan Kanuga, DDS, MSD
Dr. Kanuga completed her Pediatric dentistry training with a MSD degree from the University of Washington, Seattle in 2009. She was a dentist in India before she came to the US in 2002. She received her DDS at the University of California, Los Angeles (2006); and continued her training in hospital dentistry (2007). She is a Diplomate of the American Board of Pediatric Dentistry.
With 10 years of training in Dentistry and several more years of clinical experience under her belt, Dr. Kanuga excels in managing and treating children from 0 to 18 years of age; both typically developing and children with special health care needs and disabilities. She provides comprehensive dental treatment to children using non-pharmacologic as well as pharmacologic behavior management techniques including Nitrous Oxide- Oxygen, oral sedation and IV sedation with a dental anesthesiologist. Dr. Kanuga prides herself in the practice of Evidence-based dentistry and an emphasis on preventive oral care for young children.


Dr. Kanuga serves as an Editor at the San Fernando Valley Dental Society and chairs the Social Media Committee of the CSPD. She has been actively involved in organized dentistry throughout her career at her local component and state level (CDA) and has served as an Evidence Reviewer for the American Dental Association. She has multiple publications under her belt in esteemed journals including the Journal of American Dental Association (JADA). She lectures internationally on various topics in clinical pediatric dentistry and has also presented at the AAPD annual conference in May 2018 and May 2020, as well as other conferences, CE courses, and podcasts. She serves as the KOL for Shofu and DMG America. She established her state-of-the-art fully digital pediatric and orthodontic group practice, Kidz Dental Care in April 2018 in Santa Clarita, CA and the practice is well-renowned and sought after in the community. Within a few years, the practice has shown exponential growth under her leadership and her growing team of assistants and doctors. Dr. Kanuga is known for her fast, efficient and gentle patient care to the point that the anesthesiologists that work with her call her one of the fastest pediatric dentists in the state of California in terms of restorative dental treatment. She also manages and owns another practice in Porter Ranch, CA. With her exceptional patient management skills and gentle demeanor, children and parents love coming to Dr. Kanuga for their regular dental exam and treatment.


She lives in suburban Los Angeles, CA with her husband and her two children. In her leisure time, she enjoys running, cooking, reading, hiking and traveling around the world with friends and family. Dr. Kanuga runs half marathons and trains throughout the year for fitness and health. She is regarded as an epitome of a perfect "work-life circle" amongst her peers and colleagues.

@shukankanuga, @kidzdentalcare661
https://www.linkedin.com/in/shukankanugaddsmsd/
Blog- tantalizing-tastebuds.blogspot.com
Sponsored By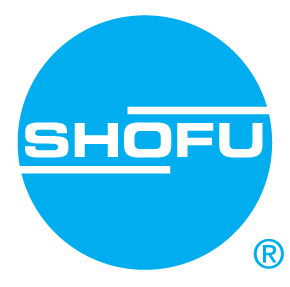 Catapult Education, LLC is an ADA CERP Recognized Provider. ADA CERP is a service of the American Dental Association to assist dental professionals in identifying quality providers of continuing dental education. ADA CERP does not approve or endorse individual courses or instructors, nor does it imply acceptance of credit hours by boards of dentistry.
Approved PACE Program Provider. FAGD/MAGD Credit. Approval does not imply acceptance by a state or provincial board of dentistry or AGD endorsement. 6/1/20 to 5/31/24. Provider ID 306446.
Privacy Policy
Privacy Policy: By signing up for a free webinar, you authorize Catapult Education, its partners and the webinar sponsor, permission to contact you for future continuing education opportunities, e-learning announcements and product offers. Participants should always check with their state licensing board to determine which, if any, certification or licensing is required to perform specific procedures in their jurisdiction. The opinions expressed on this website come from a variety of writers and speakers that are not necessarily endorsed by Catapult Education or its associates. Viewers are responsible for verifying the validity, accuracy and relevance of all content before implementing any techniques, products or recommendations into their clinical setting. Viewers understand that Catapult Education its associates, writers, speakers, and sponsored affiliates are not in any way responsible or liable for any adverse events that may occur (i.e., in a clinical setting or anywhere) based on any information disseminated from Catapult Education sites.
Disclosure
Catapult Education receives funding from Shofu for this program. Dr. Shukan Kanuga received an honorarium from Shofu for the time involved in delivery and preparing this presentation. Catapult Education delivers clinically relevant continuing dental education programs which address the needs and preferences of our audience and provides them with the knowledge and confidence to integrate new techniques, practice management and treatment options into their respective practices. Catapult Education is committed to ensuring the content quality, objectivity and scientific integrity of all continuing education courses. Instructors are advised to support clinical recommendations with scientific research-supported data whenever possible and to disclose any conflict of interest between them and any corporate organization offering financial support or grant monies for this CE activity. Instructors are advised, where appropriate and if relevant to the subject matter of the presentation, to mention a variety of different product choices so as to present a balanced view of all therapeutic options available and promote improvements in oral healthcare free from commercial bias.
Say NO to boring CE.
Want to stay in the loop about live and on-demand CE courses available to you?

Enter your email below 👇