Achieving a Successful Full Arch Journey
Self-Instructional

Method
Course Description
Implant dentistry has now fully embraced the "full arch" implant solution as arguably the most direct path to replacing terminal dentition. But clinicians, beware! Success is ultimately defined by patient satisfaction and acceptance, not the technology deployed. Unsatisfied patients can become a practice's biggest liability. Post treatment complaints can include speech impairment, occlusal discrepancy, esthetics, and lip support.
This course identifies the challenges and complications that many clinicians will face in their journey to becoming a competent and effective full arch implant provider and provide solutions to avoid these obstacles. The following themes will set the foundation for improving clinical proficiency and patient satisfaction.
Learning Topics
Critical diagnostic requirements for full arch
Defining a patient's most exacting treatment objectives
Limitations and advantages of the Full Arch prosthetic design
How pre-treatment smile design eliminates post-treatment dissatisfaction
Improving the patient experience
Understanding prosthetic determinants and their role in lab communication
Course Details
Course Fee: Free
Credits: Catapult Education designates this continuing education activity for 1 credit
Method: Self-Instructional
Audience: General Dentist
AGD Subject Code: 690
Meet the instructor
Frank LaMar, DDS
Dr. LaMar has limited his practice to Prosthodontics in Rochester, NY for over 25 years. He is the clinical director of the Elmwood Dental Implant and Restoration Center, Assistant Clinical Professor at The University of Rochester's Eastman Institute of Oral Health, and founder of Hybridge Dental Implants. His thousands of implant restorations are the basis for the Hybridge Implant Protocols. Dr. LaMar has taught his concepts of prosthetic design and efficient work flow to hundreds of dentists over the past 15 years. His protocols are based on the foundation of simplified implant prosthodontics and prognosis based treatment planning.
www.ElmwoodDental.com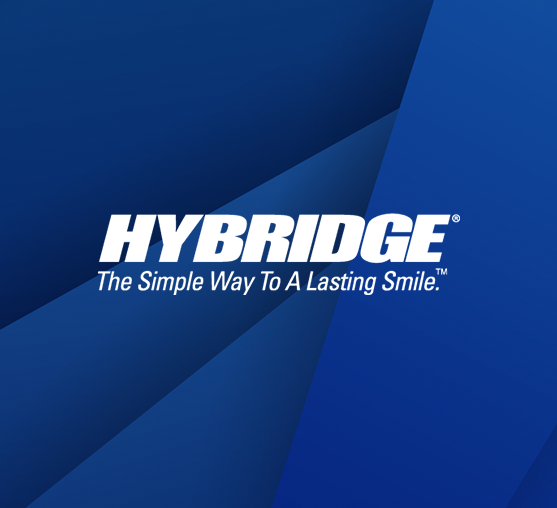 Catapult Education, LLC is an ADA CERP Recognized Provider. ADA CERP is a service of the American Dental Association to assist dental professionals in identifying quality providers of continuing dental education. ADA CERP does not approve or endorse individual courses or instructors, nor does it imply acceptance of credit hours by boards of dentistry.
Approved PACE Program Provider. FAGD/MAGD Credit. Approval does not imply acceptance by a state or provincial board of dentistry or AGD endorsement. 6/1/20 to 5/31/24. Provider ID 306446.
Privacy Policy
Privacy Policy: By signing up for a free webinar, you authorize Catapult Education, its partners and the webinar sponsor, permission to contact you for future continuing education opportunities, e-learning announcements and product offers. Participants should always check with their state licensing board to determine which, if any, certification or licensing is required to perform specific procedures in their jurisdiction. The opinions expressed on this website come from a variety of writers and speakers that are not necessarily endorsed by Catapult Education or its associates. Viewers are responsible for verifying the validity, accuracy and relevance of all content before implementing any techniques, products or recommendations into their clinical setting. Viewers understand that Catapult Education its associates, writers, speakers, and sponsored affiliates are not in any way responsible or liable for any adverse events that may occur (i.e., in a clinical setting or anywhere) based on any information disseminated from Catapult Education sites.
Disclosure
Cancellation/Refunds
Catapult Education received commercial support from Hybridge for this event. Dr. Frank LaMar is the founder of Hybridge. Catapult Education delivers clinically relevant continuing dental education programs which address the needs and preferences of our audience and provides them with the knowledge and confidence to integrate new techniques, practice management and treatment options into their respective practices. Catapult Education is committed to ensuring the content quality, objectivity and scientific integrity of all continuing education courses. Instructors are advised to support clinical recommendations with scientific research-supported data whenever possible and to disclose any conflict of interest between them and any corporate organization offering financial support or grant monies for this CE activity. Instructors are advised, where appropriate and if relevant to the subject matter of the presentation, to mention a variety of different product choices so as to present a balanced view of all therapeutic options available and promote improvements in oral healthcare free from commercial bias.
Say NO to boring CE.
Want to stay in the loop about live and on-demand CE courses available to you?

Enter your email below 👇