Cut to Closure in 55 Minutes!
All-on-X Excellence and Efficiency
Self-Instructional

Method
Course Description
How does fully guided All-on-X fit into your already busy practice? Dr. Olson has developed a unique workflow to boost procedure efficiency and patient experience. By maximizing his surgical techniques, Dr. Olson's full arch patients experience shorter procedure times and leave with a fully functional, fixed prosthesis.
Learning Topics
Gain a better understanding on how to make the All-on-X procedure more efficient
Learn how to say yes to more cases with minimal bone
Create a more predictable outcome with prosthetics
Course Details
Course Fee: Free
Credits: Catapult Education designates this continuing education activity for 1 credit
Method: Self-Instructional
Audience: General Dentist
AGD Subject Code: 690
Meet the instructor
Grant Olson, DDS
UMKC School of Dentistry - Class of 2011, is the owner of Innovative Dental and Rheostat App & Consulting, located in Springfield, MO. As a dentist and the clinical director of Innovative Dental, he utilizes his experience in cosmetic and implant dentistry to transform smiles for patients traveling from all over the United States. Most recently he has been focusing on advancements with the Innovative Implant Smile, utilizing Chrome Guided Smiles.
Dr. Olson also hosts his own YouTube Channel with over 130k subscribers and over 22.1 million views, educating both patients and professionals on what the dental industry has to offer. This has allowed Innovative Dental to attract patients from all over the world. His latest achievement is the construction of a 29,000 sq. ft. resort style dental office to accommodate his growing practice. The facility is equipped for 31 total treatment rooms, including 3 unique cosmetic suites and 7 bays specifically designed for clear aligner and traditional orthodontic therapy.


When he isn't doing dentistry, Dr. Olson can be found behind a grill. He is known for his love of bringing people together with BBQ and regularly hosts Happy Hour for his team.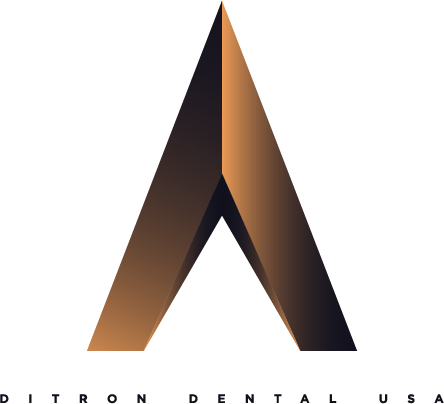 Catapult Education, LLC is an ADA CERP Recognized Provider. ADA CERP is a service of the American Dental Association to assist dental professionals in identifying quality providers of continuing dental education. ADA CERP does not approve or endorse individual courses or instructors, nor does it imply acceptance of credit hours by boards of dentistry.
Approved PACE Program Provider. FAGD/MAGD Credit. Approval does not imply acceptance by a state or provincial board of dentistry or AGD endorsement. 6/1/20 to 5/31/24. Provider ID 306446.
Privacy Policy
Privacy Policy: By signing up for a free webinar, you authorize Catapult Education, its partners and the webinar sponsor, permission to contact you for future continuing education opportunities, e-learning announcements and product offers. Participants should always check with their state licensing board to determine which, if any, certification or licensing is required to perform specific procedures in their jurisdiction. The opinions expressed on this website come from a variety of writers and speakers that are not necessarily endorsed by Catapult Education or its associates. Viewers are responsible for verifying the validity, accuracy and relevance of all content before implementing any techniques, products or recommendations into their clinical setting. Viewers understand that Catapult Education its associates, writers, speakers, and sponsored affiliates are not in any way responsible or liable for any adverse events that may occur (i.e., in a clinical setting or anywhere) based on any information disseminated from Catapult Education sites.
Disclosure
Cancellation/Refunds
Catapult Education received commercial support from Ditron for this event. Dr. Grant Olson received compensation from Ditron for the time involved in preparing and delivering this presentation. Catapult Education delivers clinically relevant continuing dental education programs which address the needs and preferences of our audience and provides them with the knowledge and confidence to integrate new techniques, practice management and treatment options into their respective practices. Catapult Education is committed to ensuring the content quality, objectivity and scientific integrity of all continuing education courses. Instructors are advised to support clinical recommendations with scientific research-supported data whenever possible and to disclose any conflict of interest between them and any corporate organization offering financial support or grant monies for this CE activity. Instructors are advised, where appropriate and if relevant to the subject matter of the presentation, to mention a variety of different product choices so as to present a balanced view of all therapeutic options available and promote improvements in oral healthcare free from commercial bias.
Say NO to boring CE.
Want to stay in the loop about live and on-demand CE courses available to you?

Enter your email below 👇