Catapult Education™ Speakers Bureau
Richard Lipscomb Jr., DDS
General Dentist
Maryland, USA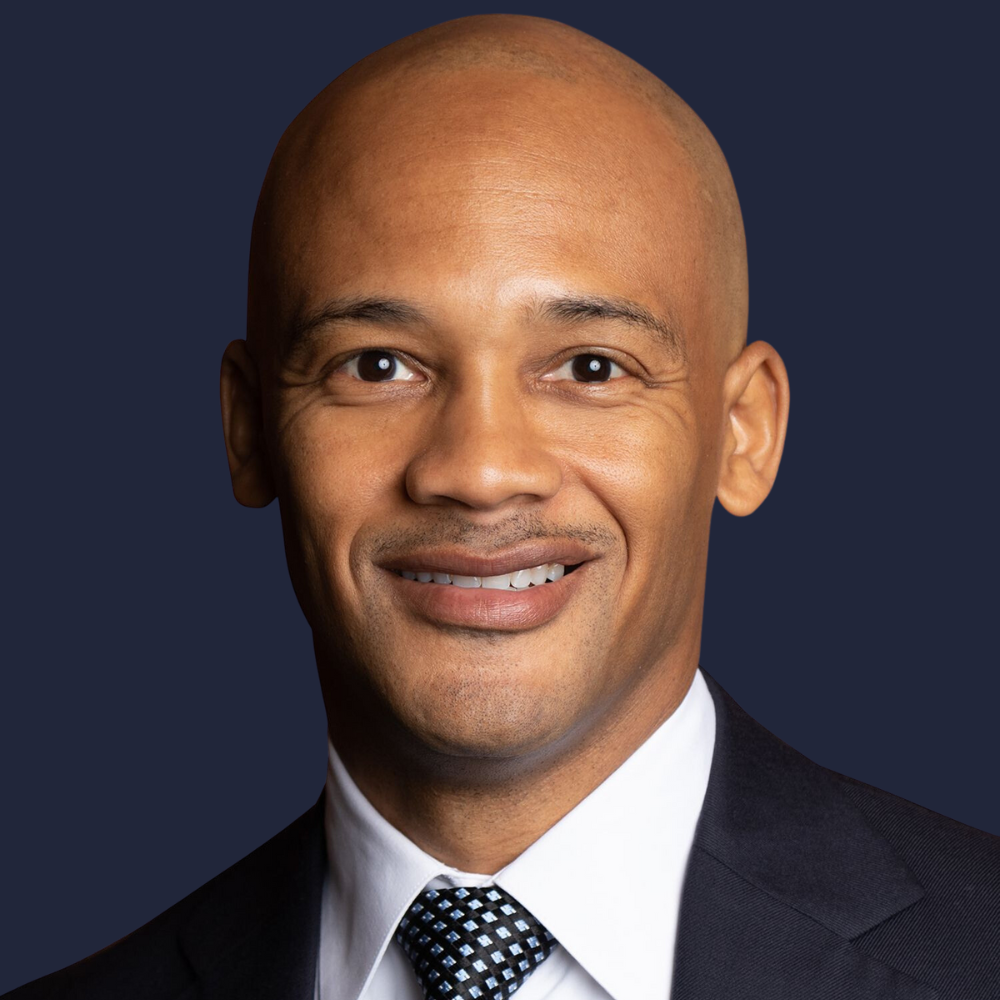 Lecture Topics
Dental Implants

Restorative Dentistry
Meet Your Next Big Dental Speaker
About Dr. Lipscomb
Dr. Richard Lipscomb Jr. is a graduate of The University of Howard College of Dentistry and an international speaker with lectures specializing in restorative mini dental implants. He has been performing restorative procedures for over 20 years and placing mini dental implants since 2006. During that time, he has overseen hundreds of MDI cases and has gained the experience to provide hands-on training for restorative and mini-implant procedures to other doctors.

Dr. Lipscomb is a speaker for Catapult Education's Speakers Bureau, serves on the editorial advisory board for Dental Product Shopper, and has written several articles for publications including Dental Economics, Dental Products Report, and Dental Product Shopper. Dr. Lipscomb's unique dental experience includes both private practice and public health service in community health centers. By delivering restorative procedures in a variety of dental environments, he has spent years working with a wide range of resin materials to suit many challenging clinical situations.
Honors and Achievements
Dental Product Shopper
Editorial Advisory Board Member

See What's in Demand Right Now
Discover Dr. Lipscomb's Latest Courses
What to Do When Temporary Crowns and Bridges Go Wrong
During this course, common problems and solutions for provisional restorations will be discussed and demonstrated. The hands-on portion will allow individuals to: improve their temporization technique, achieve excellent esthetic results, reduce chair-time, and improve overall patient satisfaction.
Expect to be able to use these techniques the very next time you fabricate a provisional restoration, and more importantly, to be able to instruct other staff members on making the temporization procedure easier and faster.
Learning Objectives:

Review current materials and techniques for fabricating C+B Provisionals
Learn how to make C+B Provisionals quickly
Fabricate and correct C+B Provisionals that have gone wrong
This Crown Doesn't Fit: What the Lab Needs to Make Flawless C+B Cases
The key to predictable, well-fitting, functional, and esthetically pleasing crowns and bridges centers around producing margins that everyone can see (the lab technician, the dental assistant, and the dentist) and capturing perfect impressions. Through the use of videos and still images clinicians will learn how to create flawless crown and bridge preparations. Clinicians and their team members will be introduced to methods and materials that will improve the quality and efficiency of both crown preparations and impressions.
Learning Objectives:

Learn what dental laboratories are looking for in preparation design and impressions
Learn techniques for creating ideal crown margins
Understand different options to manage soft tissue, which will contribute to capturing a flawless impression
Review techniques on making digital and traditional impressions
C+B and Dentures Can Both Be Supported by Small Diameter Implants, and Here's How
This course features a comprehensive overview of the scientific aspects and clinical applications of small diameter implants (SDI). These implants are easy to place, create minimal soft or hard tissue trauma, and can be supportive of fixed and removable restorations. Step-by-step instructions will be given on stabilizing dentures and fabricating crowns with small diameter implants. In addition, these implants can be rendered to a wider spectrum of patients due to their affordability and clinical requirements.
Learning Objectives:

Learn how SDI can benefit your existing denture patients
Recognize the indications and contraindications for the use of SDI
See the surgical procedure of placing SDI reviewing cases utilizing slides and videos
Learn how C+B cases are fabricated upon SDI
Learn how to use SDI to stabilize dentures
What Are One-Visit-Crowns, and How Can They Help Your Patients?
One-visit crowns are perfect for patients that need a permanent crown, but can't afford the cost or the time of a traditional crown. Discover how many dentists are accessing a new segment of the market by offering crowns to patients who usually turn down dental treatment due to financial reasons. Learn how to achieve beautiful crowns with perfect margins in one appointment, without the need of a CAD/CAM system.
Learning Objectives:

Learn what OVC crowns are
Review case selection: when to use the OVC and when not to use the OVC
Learn how to place One Visit Crowns using a chairside technique
Fill Your Podium Needs Fast
Book Dr. Lipscomb for a live lecture, workshop, or virtual event today.
Say NO to boring CE.
Want to stay in the loop about live and on-demand CE courses available to you?

Enter your email below 👇