Catapult Education™ Speakers Bureau
Priya Tirumalasetty, DDS, MAGD, AAACD
General Dentist
Illinois, USA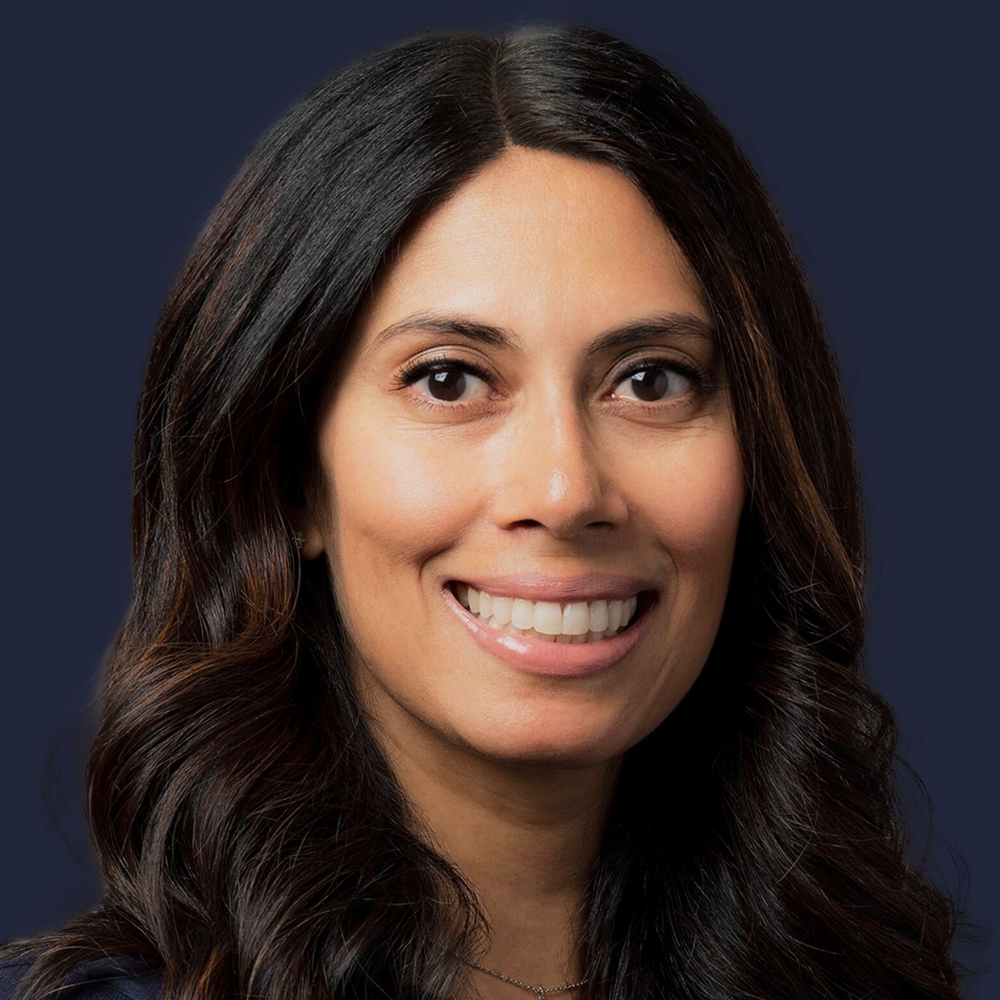 Lecture Topics
Cosmetic Dentistry
Dental Photography
Dental Technology
Meet Your Next Big Dental Speaker
About Dr. Tirumalasetty
Dr. Priya Tirumalasetty (or Dr. Setty) is a 1997 graduate of the University of Michigan School of Dentistry. Dr. Setty completed a General Practice Residency after graduating from dental school at the Lehigh Valley Hospital, which included hospital rotations and experience in patient clinics supervised by dental specialists.
Following residency in 1998, Dr. Setty moved to Chicago to begin private practice. In 2000, she established her own
dental practice
in the Chicago loop. In 2005, Dr. Setty became a Fellow of the Academy of General Dentistry. This required 500 hours of continuing dental education, after which a written exam is administered to test knowledge in all aspects of dentistry.
In 2014, Dr. Setty published an article about composite bonding in the
Journal of Cosmetic Dentistry
, the scientific journal published by the AACD. In 2018, Dr. Setty became an Accredited Member of the American Academy of Cosmetic Dentistry (AACD). The AACD has established a rigorous accreditation protocol to recognize dentists who strive to achieve excellence and practice 'responsible esthetics' in cosmetic dentistry procedures. She also served on the Board of Directors of the AACD for 2 years from 2020-2022, and recently became a graduate of the prestigious Kois Center. Dr. Setty was awarded Mastership in the Academy of General Dentistry in July 2023. Dr. Setty is also a speaker for Catapult Education's Speakers Bureau.
Honors and Achievements
American Academy of Cosmetic Dentistry
Accredited Member
Former Board Member


Academy of General Dentistry
Master

Catapult Education
Speaker Bureau Member
Kois Center

Graduate

Setty Dental Group
Founder
See What's in Demand Right Now
Discover Dr. Tirumalasetty's Latest Courses
Restoring Endodontically Treated Teeth
Clinicians are often faced with deciding how to restore teeth that have been structurally compromised by decay or fracture resulting in endodontic therapy. This course offers a systematic approach to restore endodontically treated teeth. The importance of assessing what is remaining and deciding how to restore an endodontically treated tooth determines the long-term prognosis. Minimally invasive concepts are reviewed, including preserving the bio-rim and determining when the use of a post is beneficial.
Learning Objectives:

Understand how to evaluate what is remaining before and after endodontic treatment
Learn how to prevent coronal micro-leakage
Learn about options for post and cores
Assessing marginal ridge fractures
Explore minimally invasive concepts for restoring endodontically treated teeth

Course Format: Webinar, half-day, or full day, with or without hands-on
Workflows for Conservative Cosmetic Dentistry
Many clinicians are proficient in restoring anterior teeth in either all composite or all ceramic. However, there are situations in which both composite and ceramic can be used to build a conservative, 'hybrid' case. A hybrid approach to treatment planning and restoring anterior cases is presented in this course. Clinicians are given strategies to achieve a highly esthetic result without having to commit to one material. Using full face and close up photographs, landmarks are used to determine where to begin designing a case. Methods to use digital technology to create a wax-up to guide the esthetic outcome are discussed.
Learning Objectives:

Use photography to aid in treatment planning and communication
Understand the rationale for choosing both composite and porcelain to restore a case
Incorporate digital technology to aid in achieving a beautiful result
Understand when transitional bonding plays an important role
Course Format:
Webinar, half-day, or full day with hands-on
Managing Edentulous Sites in the Esthetic Zone
Losing a tooth in the esthetic zone can have a big psychological impact on a patient. Planning ahead is paramount to creating the best soft tissue contours and optimal esthetics. Interim prosthesis and provisionals play a key role in achieving the desired result. This course will present options for successful restoration of anterior edentulous sites. Step by step methods to fabricate resin bonded temporary splints and implant provisionals to help develop an edentulous site prior to restoration are discussed.
Learning Objectives:
Learn to treatment plan and manage an existing or future edentulous site
Understand options to provisionalize an anterior edentulous site
Manage soft tissue to yield the most esthetic result
Understand how the anatomy of underlying osseous landmarks determines the final outcome
Course Format:
Webinar, half-day, or full day with hands-on
Knowing where to begin restoring a smile can be overwhelming. A simple checklist can offer a systematic way to effectively design a smile to suit patients' esthetic desires. Basic smile design principles are reviewed to present either a digital or analog wax-up to the patient. Several different platforms that aid in developing a digital wax-up are reviewed.
Learning Objectives:
Understand basic smile design principles
Use photos and digital scans to examine the patient's face and existing dimensions to effectively plan an esthetic outcome
Present a mockup to the patient to help envision the final result
Course Format:
Webinar or half-day
Developing the Confidence and Skills to Become an Excellent Cosmetic Dentist
Confidence is essential in building a cosmetic dentistry portfolio. With the right equipment and skills, clinicians can build their confidence in providing beautiful results to their esthetically driven patients. Practicing techniques and skills can help to develop speed and dexterity. Simple concepts such as taking and storing photographs, learning to do a wax-up, and practicing developing anatomy on composite restorations are imperative to becoming a skilled cosmetic dentist.
Learning Objectives:
Set goals for success in dentistry
Develop a personalized armamentarium to yield excellent results
Develop a skill set that increases confidence in offering cosmetic dentistry
Course Format:
Webinar, half-day, or full day with hands-on
Fill Your Podium Needs Fast
Book Dr. Tirumalasetty for a live lecture, workshop, or virtual event today.
Say NO to boring CE.
Want to stay in the loop about live and on-demand CE courses available to you?

Enter your email below 👇