Catapult Education™ Speakers Bureau
Gordon Fraser, DMD
Periodontist
Georgia, USA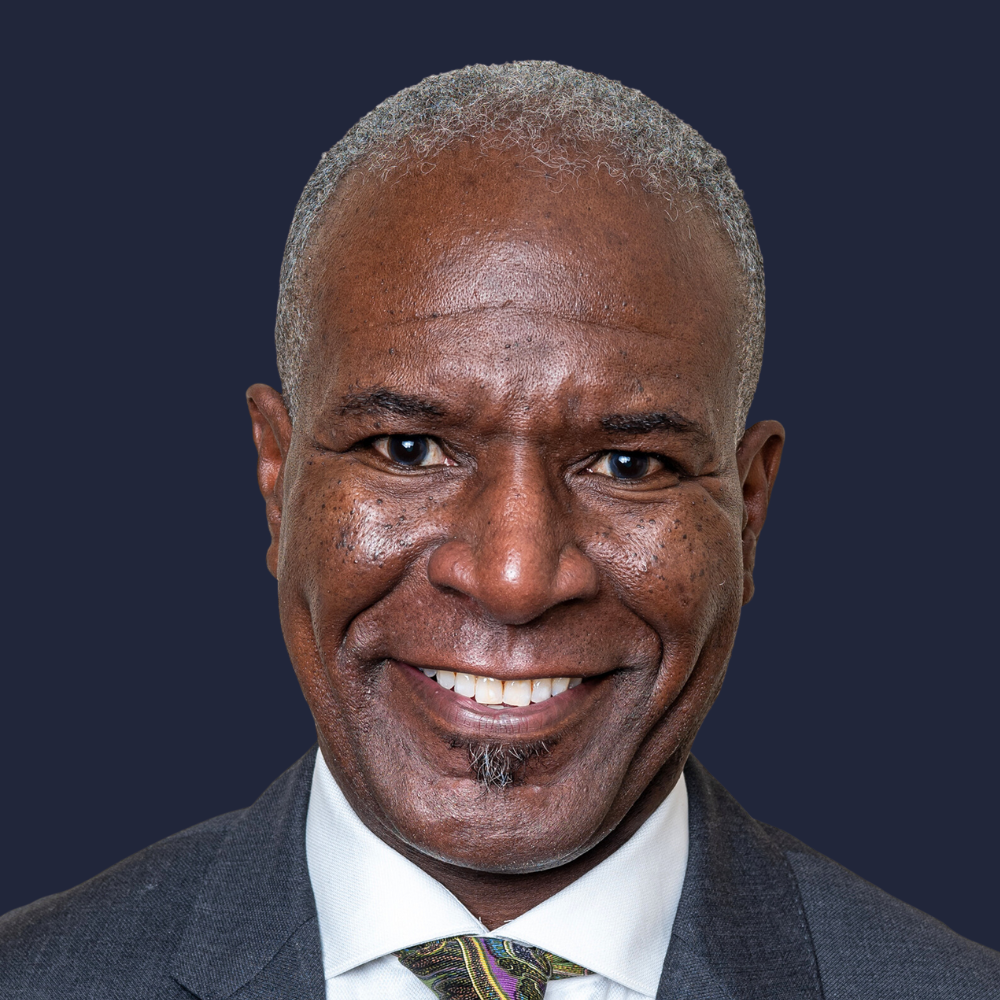 Lecture Topics
Dental Implants

Periodontics
Meet Your Next Big Dental Speaker
About Dr. Fraser
Dr. Gordon Fraser has been trained as a Periodontist in the placement of dental implants and surgical procedures limited to the oral cavity. He is a graduate of Temple University and served our country as a Periodontist in the United States Air Force. Dr. Fraser is an internationally acclaimed lecturer and has traveled internationally to teach dentists about Periodontics and Implant Dentistry.

Dr. Fraser is the founder of PURE PERIO: an in-practice specialty provider and dental implant coaching program. He is the founder of Southern Georgia Dental Education, a resource for continuing education for dentists, hygienists, and staff members. He is also a member of the American Academy of Periodontology, American Dental Association, Georgia Dental Society, National Dental Association, and North Georgia Dental Society.

As a speaker for Catapult Education's Speakers Bureau, Dr. Fraser lectures on: periodontics, dental implants from beginning to advanced placement and restoration, soft tissue considerations, 3D imaging, and implant overdentures. Dr. Fraser also coaches doctors and their teams on how to begin placing and restoring dental implants in their offices.
Honors and Achievements
American Academy of Periodontology
Member

American Dental Association
Speaker Bureau Member

Georgia Dental Society
Member
National Dental Association
Member

North Georgia Dental Society
Member

PURE PERIO
Founder

Southern Georgia Dental Education
Founder
See What's in Demand Right Now
Discover Dr. Fraser's Latest Courses
Soft Tissue Concepts for the General Dentist: Understanding What's Possible and What's Not
Would you like to understand soft tissue grafting procedures and the parameters which control their success, whether doing them yourself or referring them out? Have you ever attempted a soft tissue procedure (or sent it out) and the result was worse than it was to begin with? Eliminate these concerns from your practice! Understanding anatomic features is crucial in recognizing pathology and/or structures that need to be corrected for long lasting maintenance of the dentition. This understanding is also essential to a dentist's ability to clearly explain procedures to patients and their ultimate treatment acceptance. Providing patients the proper information and education about their individual situation puts their expectations in line with what is possible and increases patient confidence.


Master these concepts and eliminate disappointment. This course is designed for the general dentist who has limited or no experience with soft tissue procedures. Attendees will learn the importance of mucogingival therapy. They will learn how defects in morphology, tooth position, and underlying boney support at implants and teeth determine soft tissue outcomes. Dr. Fraser illuminates facts vs. theory through case studies and examples. Mastering these concepts is key to the overall success of the dental practice, patient satisfaction, and bottom line.


Learning Objectives:
Understand anatomic features for diagnosing pathology and/or structural defects in hard and soft tissue (dry skulls are used as visual aids)
Communication techniques for explaining expected outcomes based upon each patient's individual situation
Define mucogingival therapy and explore specific considerations
Understand the facts, both theory and specific, including case studies and examples
Compare grafting procedure materials (allograft, xenograft, autograft) and how to determine success rates
Learn how to utilize growth factors (Emdogain, GEM 21S, PDGF) to shorten healing time and increase successful outcomes
Dental Implants for the General Dentist From Single Tooth Replacement to Overdentures
Ready to make IMPLANT DENTISTRY simple, affordable, and predictable… while creating new revenue streams for your practice? Anticipating a huge investment of time and money, many dentists do not place and restore dental implants. Others have been to training courses and purchased armamentarium that is now collecting dust because they have difficulty imparting the kind of information needed for their staff to play a vital role in implant procedures. This course is for BOTH types of dentists.
Dr. Fraser demystifies implant dentistry and shows offices how to seamlessly integrate this vital dental procedure into their practice. More importantly, this course shows how to make implant dentistry cost effective, efficient, and affordable for patients.After all, people want teeth - not dental implants. Designed for the general dentist who has limited or no experience with dental implants, attendees will learn the importance of treatment planning, diagnostics, and radiographic interpretation. This course covers procedures such as single tooth replacement, overdentures, and multiple tooth replacement in easy-to-follow, step-by-step protocols. Dr. Fraser has revolutionized this process by offering in-house, GPR-style training for the entire dental team.


Learning Objectives:
Guide the patient through the decision of fixed vs. removable prosthesis
Understand the appropriate use of traditional vs. mini-implants
Analyze CBCT scans to identify ideal sites for implants
Evaluate the anatomical limitations of each case
Learn chairside techniques for denture locator attachment
Discuss bone biology and osseointegration for clinical success
Perform the pre-implant oral, anatomical and radiographic exam
Modify an existing denture to utilize implants
Prepare the surgical site for the placement of 2-4 implants
Select the optimal retention attachment to achieve the desired results
Understanding the Do's and Don'ts, the Will and Wont's of the Soft Tissues
Knowing what is possible for your specialist and what is not is key to good referrals and better communication. When your specialist knows you understand what you are asking them to do for you, not only will they do a better job for you, but they will do only what you ask and not what they think your patient needs. There is a reason for this and we will address it in our time together. Now is the time for the General Dentist to take back their appropriate position as the leader–or better yet, the quarterback–of their patients' care.


Learning Objectives:
Know how to educate the patient as to what is needed why and what is possible for root coverage setting expectations
Teach the GP how to perform root coverage procedures (with a simple four step process)
Understand what types of lesion yield different results in terms of root coverage percentage
Use the correct instruments and materials
Understand the anatomic feature for diagnosing pathology and or structural defects in the hard and soft tissues and how they are related
Define mucogingival therapy and explore specific considerations
Identify the facts, both in theory and specifics to include case studies and examples
Compare and contrast different grafting materials (allografts, xenografts, autographs) to include particle sizes
Discuss the pros and cons of growth factors to include different types.
Making Dentures the Old-Fashioned Way, So Simple Even a Periodontist Can Do It
Over 85% of the American population is missing one or more teeth and over 35% are totally edentulous in one arch or the other. Many dentists in America today do not offer dentures as a treatment of choice and of those that do, most will not do them without the commitment of implant fixture placement. Whatever happened to the old-fashioned denture? Believe it or not, there are millions of patients looking for dentures. This is a primary reason affordable dentures are making billions in this market. It is time for you to claim your share. Dr. Fraser will disclose how he created a multimillion-dollar practice with dentures being his number one item in profitability.
Learning Objectives:
Learn the basics of denture tooth selection
Understand the denture teeth molds
Understand the steps in denture fabrication
Learn how to prevent remakes
Learn how to adjust dentures to patient satisfaction
Learn to use special liners for highly complicated cases
Fill Your Podium Needs Fast
Book Dr. Fraser for a live lecture, workshop, or virtual event today.
Say NO to boring CE.
Want to stay in the loop about live and on-demand CE courses available to you?

Enter your email below 👇