Catapult Education™ Speakers Bureau
Arthur Tomaro, DDS
General Dentist
Florida, USA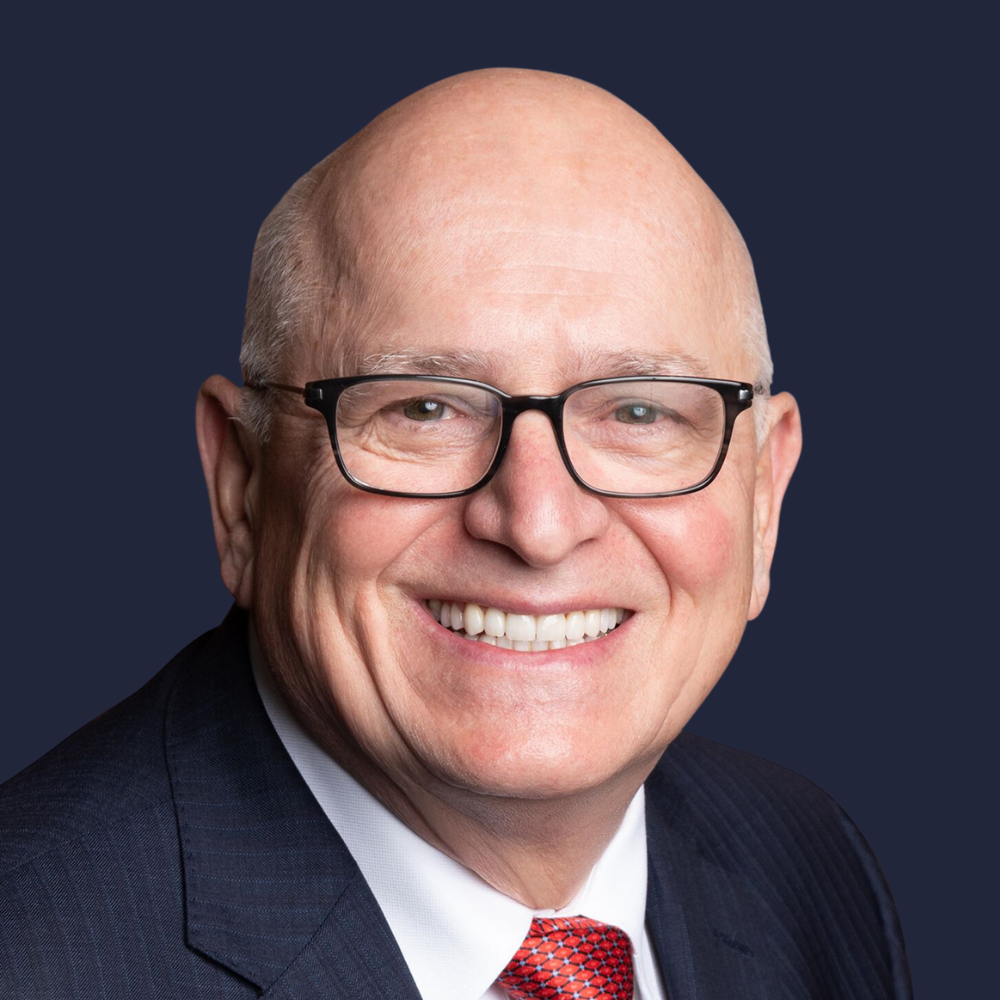 Lecture Topics
Case Acceptance
Cosmetic Dentistry
Dental Technology
Leadership
Practice Management
Profitability and Finances
Restorative Dentistry
Team Building
Meet Your Next Big Dental Speaker
About Dr. Tomaro
Dr. Arthur (Tony) Tomaro is a recognized academician and clinician, an accomplished author, and lectures nationally and internationally. His lectures emphasize the same concepts he practices: comprehensive dental health exams, diagnosis, and treatment plans; conservative esthetic dentistry and materials; smile design; evaluation, diagnosis, and restoration of worn dentition; and financial success (learned skills growing up in a family business). As a speaker for Catapult Education, Dr. Tomaro lectures on aesthetic dentistry and his unique process for natural smile design. He has dedicated his entire career to the advancement of dental education.

Dr. Tomaro received his DDS in 1980 from The University of Michigan and previously his BS and MS in Biology and Histology there. He enjoyed 26 years of private practice in Grand Rapids, MI. He then relocated to Las Vegas to become the Director of Clinics at the Las Vegas Institute and opened a private practice there in 2008.

Dr. Tomaro has completed extensive dental and other academic training, and is considered an expert restorative and esthetic dentist. His extensive and comprehensive knowledge of TMJ and his ability to understand complex occlusion has prompted dentists to not only refer patients to him but to seek him for their own personal treatment. There is a difference in cosmetic dentists. Dr. Tomaro is particularly famous for his style of veneers-smile design. Using facial landmarks to dictate tooth position can both enhance esthetics and conserve tooth structure. Each porcelain veneer is handmade by Dr. Tomaro's personal ceramist who custom-blends the porcelain according to the patient's desire and Dr. Tomaro's direction for a natural-looking finish. No two patients will have the same smile. Thus, many Las Vegas celebrities and performers have sought Dr. Tomaro to create their new smile.

Dr. Tomaro serves on the editorial board of national dental publications and is an independent consultant and clinical researcher for many dental manufacturers and laboratories. Dr. Tomaro was awarded an ADA lifetime membership, was past Chairman of the Nevada Dental Association, is a present member of the Illinois State Dental Society, and the Chicago Dental Society.

In his free time, Dr. Tomaro enjoys spending time with his wife, Cheryl, and their four children. He also likes fishing, biking, and anything outdoors and of course, loves the vineyards.
Honors and Achievements
American Dental Association

Life Membership
Catapult Education

Speaker Bureau Member

Chicago Dental Society
Member
Illinois State Dental Society

Member

Las Vegas Institute for Advanced Dental Studies
Former Clinical Director

Southern Nevada Dental Association
Former Chairman
See What's in Demand Right Now
Discover Dr. Tomaro's Latest Courses
Let's Talk AI and the Transformation of Dentistry
AI is the new buzzword in almost every aspect of our world. What is AI and what role presently does it, and in the future play in dentistry? Dr. Tomaro will share with attendees how Artificial Intelligence is changing dentistry. As clinicians how we as health care providers benefit and more importantly how our patients will benefit. The daily applications of AI in the office.
Learning Objectives:
Understanding what AI is
What role will AI play in the future of dentistry?
What is the application of AI in today's dental office?
The business application of AI in the dental office
How AI impacts the bottom line financially
Achieving 55% Overhead and the Clinical Approach

We are in uncharted waters, professionally and financially. The reported national average overhead in a dental office is 74-78%. In this course, you will learn the symptoms of a practice that is out of control financially. Now is the time to make changes that perhaps you always wanted to make. This does not necessarily involve reducing the size of your team. Dr. Tomaro will present a precise model to achieve 55% overhead. And did someone say BONUS? Learn how to motivate your team with a simple formula for a bonus.
Learning Objectives:
What are the necessary clinical procedures that guide you to achieve 55% overhead?
Hands-on CBCT and the role it plays in comprehensive treatment planning
What are the key percentages of the budget model to achieve 55%?
Learn how to become profitable and achieve financial freedom
What are some of the symptoms of a practice that is financially out of control?
Why you should involve your team in setting practice goals
Course Format:
Workshop
The Principles and Treatment of Full Mouth Reconstruction
Full-mouth reconstruction is the culmination of all restorative procedures. The key to its predictable success is the management of the bite prior to preparation. Dr. Tomaro will present each of the critical steps from patient selection and diagnosis to the micro-occlusion adjustments after preparation and bonding cementation.
Learning Objectives:

What are the 6 components of occlusion when managing the bite?
What is the purpose of an orthotic/splint?
Learn to describe bite transfer
Identify when the patient is ready for the preparation phase
Great Team + Great Business = Great Practice
In this course, Dr. Tomaro will present the qualities of a great team, and how you can create the environment that takes your team from "good" to "great". Participants will learn business skills they never taught you in school, which are key characteristics of a great business, developing relationships with your patients so they will rave and refer more patients. In this course, you will learn to have a patient-centered practice, which allows everyone to concentrate on delivering high quality dentistry, and also helps to eliminate financial stress. You will also learn the key ingredients in marketing your practice. Stop dreaming about a great practice. Let's make a great practice happen for you...one patient at a time.
Learning Objectives:

This course is designed to hone your business skills and help drive your overhead to 55-58%
Learn the keys to developing and motivating the team
Learn how to set and achieve goals
Learn how to become profitable and achieve financial freedom
Understand the importance of each and every patient
Together Creating Life Changing Smiles
Smile design is a science and an art. Success and beauty is created in proper clinical planning. Dr. Tomaro will take you through the clinical steps necessary to create the beauty that your patients are seeking. Proper diagnosis and patient selection are the keys to success. The following clinical procedures will be discussed: evaluation of the smile corridor, facial analysis, occlusal evaluation, communicating with the laboratory technician (after all they make us look good) diagnostic wax-up, preparation of the teeth, creating temporaries the patient wants to keep, and the clinical steps to adhesion (why you should use the best materials available).
Learning Objectives:

The role of "the golden proportion" in smile design
The rules of smile design
The laboratory technician duplicates nature
Understanding adhesion
How creating beautiful smiles changes people's lives
"A New Patient Called…Help!!!" Where Do We Go From Here?
Dr. Tomaro will teach you how to immediately differentiate your practice and develop a new patient on the first call. The following will be presented: interviewing the patient, the comprehensive exam, presenting the treatment plan, and delivering the plan. Possible treatment plans will include composites, veneers, full mouth rehabilitation, and the utilization of soft tissue laser in periodontal therapy, gummy smiles, and restorative techniques. Make the patient feel like they are the only patient that exists in your practice and watch the referrals pour in.
Learning Objectives:

Participants will learn to develop a WOW factor on the first phone call
Learn the skills of effectively interviewing a new patient
Learn the three important goals that must be developed in the first appointment
Learn organized systems that work
Develop the role of each team member in the design of a treatment plan
Learn how to make "patients" into "guests"
Get 90% acceptance of your treatment plans
Learn to have fun and love what you do!
Creating a Digital Workflow to Up Our Game in Diagnostics and Treatment
Digital technology is rapidly changing the way clinical dentistry is performed. If we can diagnose issues earlier, can we redefine our approach to oral care? In dentistry, it relates to creating more efficient diagnostics that results in better decision making and, ultimately, a higher quality of care. The digital workflow is rapidly expanding, resulting in a greater quality of treatment for our patients. Dr. Tomaro will present a complete digital workflow from the initial phone call, to a new patient examination, hygiene appointment, treatment planning, and completed treatment.
Learning Objectives:

What is VoIP and how does that change office communication for your patients?
What role does CBCT play in diagnosis?
How has digital technology changed caries detection and treatment?
How has digital technology allowed the patient and doctor to co-diagnose?
Is My Office Financially Out of Control?
Statistics show the average overhead in dental offices is 73-78%. Dentists must become skilled in business. This course will teach you the analytics you need to know to make good business decisions. Dr. Tomaro will present the model and components you need to achieve a 55% overhead.
Learning Objectives:

Identify the symptoms of a financially out of control office
Understand the must-know figures for a financially successful practice
Review a budget model that will help you achieve 55% overhead (along with its key ingredient)
Fill Your Podium Needs Fast
Book Dr. Tomaro for a live lecture, workshop, or virtual event today.
Say NO to boring CE.
Want to stay in the loop about live and on-demand CE courses available to you?

Enter your email below 👇