Catapult Education™ Speakers Bureau
Adrian Lefler
Dental Marketing Expert
Utah, USA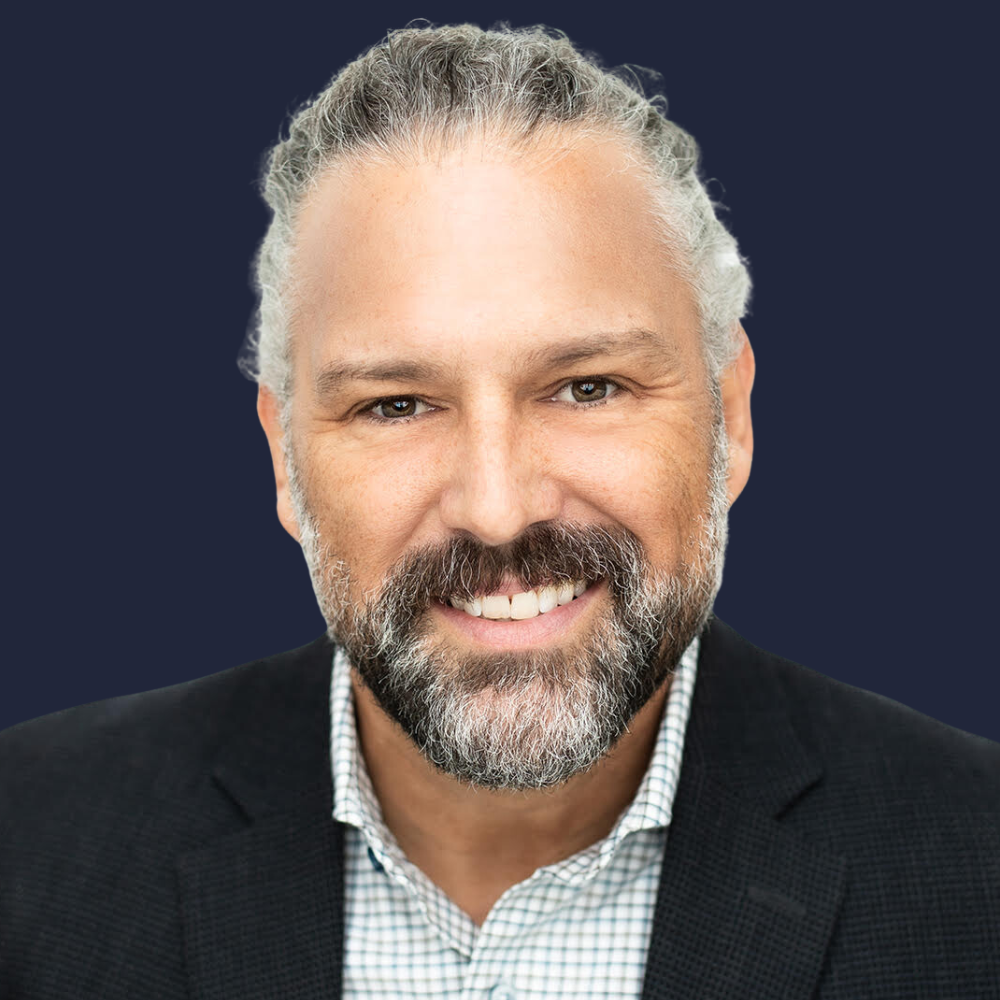 Meet Your Next Big Dental Speaker
About Adrian
Adrian is the CEO and one of the founding members of
My Social Practice
. He loves working with dental professionals and looks forward to speaking to dentists and team members excited about growing their dental practices through trending digital marketing strategies.
No boring presentation here! Adrian's presentations are highly polished and designed to educate in a lively and empowering way. Attendees leave presentations with actionable tips and strategies that help grow their practices through increased new patient acquisition and retention.
Adrian is a speaker for Catapult Education's Speakers Bureau. He lives in Draper, Utah, with his spouse, four children, and two dogs. He often says that being married for 25 years has been the best 19 years of his life.
Honors and Achievements
Catapult Education
Speaker Bureau Member
My Social Practice
CEO and Co-Founder

See What's in Demand Right Now
Discover Adrian's Latest Courses
Dental Marketing Strategies of 2023: How to use AI and Google's new LSA Platform in Dental Marketing
You're going to want to take advantage of this. In this presentation, Adrian Lefler from My Social Practice will discuss new marketing strategies for the dental industry. The first topic of discussion will be Artificial Intelligence. Marketing companies are now using AI for copywriting and image creation. See how it's being done and learn how to implement AI into your marketing.
In the presentation's second portion, you'll learn about Google's brand new Local Service As program. In January of 2023, Google announced they're opening their coveted Local Service Ad program to dentists, the first industry in healthcare that's being allowed. You'll learn how the LSA program works, how to get approved, and the benefits of involvement.
Learning Objectives:
Learn how AI is changing digital marketing, content creation, and SEO
Learn how to implement AI to create graphics, blogs, and social media posts
Discover why Google's LSA program is beneficial and the reasons you may want to be involved
We'll take a deep dive into how the LSA program works and what services you can advertise
Understand the LSA approval process that all dentists who want to participate must undergo
We'll end with a discussion on optimizing your LSA lead score, so you rank #1
Presentation Time:
2-3 hours
From TikTok to Google: Everything Your Practice Needs To Know About Effective Digital Marketing in 2023
Online habits are constantly changing, making it imperative for dental practices to keep up with the trends! Potential patients are searching information about you online in hopes of uncovering your practice's real and authentic side, BEFORE they even pick up the phone to schedule an appointment! Are you being found on the right digital platforms? And how effectively are you telling your practice's story? In this presentation, Blake Hadley, Founder and President of My Social Practice, will take you through the latest apps, trends, strategies, and technologies that you need to know about when it comes to marketing your practice online in 2023. From ranking higher in the Google map, to growing your Instagram following, to making short-form Tiktoks and Reels, he'll cover it all!
Learning Objectives:
Learn how to optimize your Google My Business account to rank higher in the Google map. Learn the importance of Google reviews and how to get more of them!
Learn the 3 R's of effective social media marketing: reach, relationships, and reputation
Learn 5 strategies for increasing your Instagram following with people from your local community
Discover the secrets to working with the right social media influencers who will help grow your practice
Find out why Tiktoks and Reels are the future of effective dental video marketing


Presentation Time:
3-6 hours
Likely Ways You're Violating HIPAA In Digital Marketing And Don't Know It
Most HIPAA violations related to digital marketing are misunderstood and can easily be avoided with a little direction. In this presentation, Adrian will discuss common digital marketing violations pertaining to social media, reputation management, and website SEO. You'll walk away with new information, digital content, complimentary PDFs, and clear, actionable steps to avoid the most common HIPAA mistakes.
Learning Objectives:
Learn simple and easy ways to post social media content within the guidelines of HIPAA [Downloadable templates included]
See examples of dental practices that the Office of Civil Rights fined over violating online HIPAA guidelines. You won't make the same mistakes.
Learn precisely where your 'Notice of Privacy Policy' should be located on your website and what's included [Downloadable templates included]
Find out how to acquire many online reviews and how not to respond to them
Learn ways to automate your review process and stay HIPAA compliant
Learn why your website is not HIPAA compliant and actionable steps on how to fix it quickly

Presentation Time:
2-3 hours
10 Essentials of a Dental Practice Website in 2023
Your dental website is often the first impression your potential patients get of your practice. It should look and feel fantastic and represent your practice accurately. Patients often assess the quality of your dental care based on their experience on your website. In this presentation, Adrian will give you a checklist of some must-haves when it comes to your website. You'll walk away with a high degree of confidence that your website is up to date and technically proficient. You'll have actionable steps to ensure that your website is top-notch.
Learning Objectives:
See examples of trending website styles and designs
Learn why you shouldn't pay thousands of dollars for a new website
Find out how to take your current website and update it at a fraction of the cost
See how much you should be spending on hosting and website management
Find out how your website should be built with SEO and search ranking in mind
Learn the basics of technical website SEO so that your website can be found online
Learn about the top ways that your website is likely violating HIPAA regulations and how to quickly fix the problems
Understand the importance of blogging and custom content and simple ways to automate the process
See examples of how you can easily leverage social media content to update your before and after, bio, and service pages
Presentation Time:
2-3 hours
How To Dramatically Increase New Patient Phone Calls by Ranking at the Top of Google Maps
Google maps and local SEO is the most effective way to attract new patients.
You'll need to understand how to optimize your Google Business Profile (GBP) account to increase phone calls. Your GBP details appear on Google Maps, the primary way potential patients find and investigate your dental practice.
But that's not all; you can rank at the top of the search engine but must also be chosen. A steady stream of 5-star Google reviews will increase inbound phone call conversion. Potential patients make scheduled appointments based on your online review profile.
In this course, you'll learn how to optimize your GBP. Much of the optimization you'll do during the presentation, so come prepared. You'll leave having performed the optimization tasks and have an actionable plan to acquire over 100 Google reviews in the next 90 days.
Learning Objectives:
Learn about the Google Business Profile, what it is, and why it's important
Receive reports on where your practice shows up for your most valuable services
See which neighborhoods your patients are finding you on the Google map
Find out how to access your GBP profile, set up admins and managers, add information correctly, and optimize for dental services
Learn simple techniques to improve the keywords that you'll show up for in Google maps
Learn how to post to your GBP and how to link properly
Leave with confidence and strategies to improve your new patient phone calls through GBP optimization
Presentation Time:
3 hours
Fill Your Podium Needs Fast
Book Adrian for a live lecture, workshop, or virtual event today.
Say NO to boring CE.
Want to stay in the loop about live and on-demand CE courses available to you?

Enter your email below 👇