Catapult Education™ Speakers Bureau
Blake Hadley
Dental Marketing Expert
Utah, USA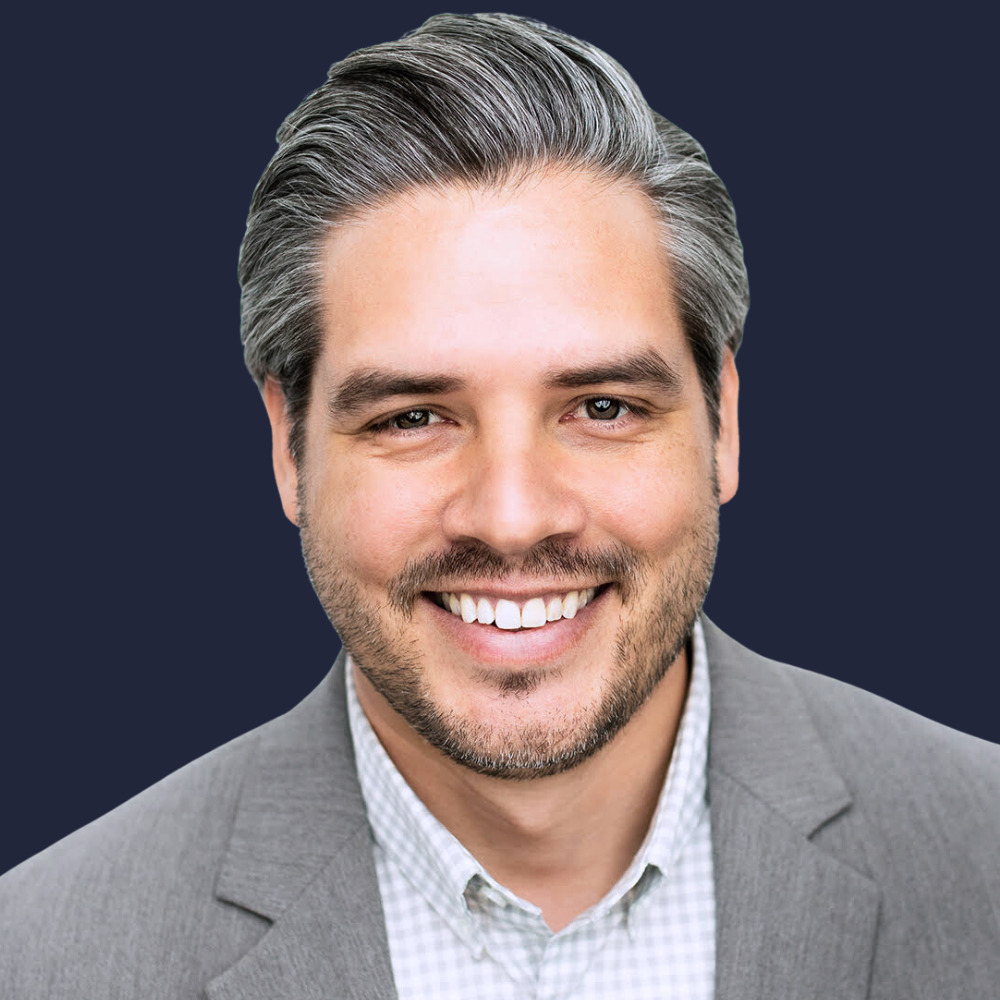 Meet Your Next Big Dental Speaker
About Blake
Blake has won a number of national and international awards in art direction, advertising, and creative marketing strategy. He's passionate about helping dental practices use out-of-the-box thinking to create stories that spread online. Over the past 12 years at
My Social Practice
, he has spoken to dental audiences all over the country and has helped thousands of practices succeed with digital marketing.

His presentations are always entertaining and thought-provoking while explaining the very latest trends and technologies in digital marketing. He refuses to let the dental industry fall behind! Blake is a speaker for Catapult Education's Speakers Bureau. He lives in Salt Lake City, UT and when he's not working, stays busy chasing his daughter and twin boys (all under the age of 4) around the house.
Honors and Achievements
My Social Practice
President and Co-Founder
See What's in Demand Right Now
Discover Blake's Latest Courses
How Dentists Get Found and Chosen in the Local Google Map
If you're serious about being found and chosen by potential new patients, you'll want to understand how to optimize your Google Business Profile (GBP) and acquire more Google Reviews. Understanding both will rank your practice higher in local Google Maps search results and increase new patient inquiries! Today, more than ever, consumers are making decisions based upon online maps results and Google happens to be one of the most trusted sources for local search.

Learning Objectives:
• Discover how to find your Google Business Profile, access it, and ongoing DIY tactics for optimizing it.
• Know about the 3 areas Google looks at when ranking your business profile in search.
• Learn how to create an actionable plan to rank higher for the search terms of your choice.
Using TikTok and Instagram Reels to Stay Relevant on Social Media
TikTok and Instagram Reels make it easy to tell your practice's story through informational, fun, engaging, and effective short videos. Plus, they are the most popular form of social media today! According to studies, people are spending more time watching short-form videos on TikTok and Reels then they are watching full-length movies on Netflix! In this presentation, we will show you how to stay relevant in the rapidly-changing world of social media and explain why this kind of content is working and how to implement a short-form video strategy in your marketing plan.

Learning Objectives:
• Learn the ingredients of an eye-catching and intriguing dental video that will stop people scroll
• Receive 10 examples of easy videos that you can start creating this week!
• Learn how to come up with video ideas on your own - without having to dance!

Growing Your Practice Through Social Media Influencers and Collaborations
To be effective with social media influencer marketing, you don't need to collaborate with the "Kardashians" of the world who have millions of global followers. Simply start with current patients and businesses in your local community who are willing to talk about you on their social media accounts! These patients and businesses have already built trust with their followers, and that same trust can convert them into your patients. In this presentation, we will show you how to turn local businesses and patients into promoters of your practice!

Learning Objectives:
• Understand why influencer marketing can build new patient trust more than any other marketing strategy.
• Develop a game plan to approach a local business about a collaborative social media giveaway
• Learn how to approach an influential patient who can help promote your practice (templated contract included)
How AI Technology Is Changing The Future of Dental Content Marketing
This course will explore how to utilize ChatGPT, Midjourney, and other powerful cutting-edge AI tools to quickly craft engaging, SEO-optimized content that will elevate your dental practice's online presence. Whether you're a dentist looking to reach a wider audience, a dental marketer seeking fresh strategies, or someone intrigued by AI's potential in the marketing realm, this webinar is an opportunity to learn and evolve. Get ready to uncover the power of AI and its promising role in dental marketing!

Learning Objectives:
• Understand the basics of ChatGPT and Midjourney and how they can be leveraged in dental marketing.
• Learn how to create engaging, keyword-optimized content using ChatGPT for your dental website and social media.
• Discover the strategies to blend human creativity and AI capabilities for an effective marketing approach.
• Gain insight into the future trends of AI in dental marketing and how to stay ahead of the curve.

The Must-Haves and Must-Not-Haves of an Effective Dental Website Today
Your dental website is often the first impression your potential patients get of your practice. It should look and feel fantastic and represent your practice accurately. Patients often assess the quality of your dental care based on their experience on your website. In this presentation, you will receive a checklist of some must-haves when it comes to your website. You'll walk away with a high degree of confidence that your website is up to date and technically proficient. You'll have actionable steps to ensure that your website is top-notch.

Learning Objectives:
• See examples of trending website styles and designs.
• Find out how to take your current website and update it at a fraction of the cost.
• See how much you should be spending on hosting and website management.
• Learn the basics of technical website SEO so that your website can be found online.
• Learn about the top ways that your website is likely violating HIPAA regulations and how to quickly fix the problems.
• Understand the importance of blogging and custom content and simple ways to automate the process.

Social Proof and the Importance of Getting More Positive Google Reviews
If you want to stand out from competing dental practices in your area, you'll need to understand the significance of Google reviews. Having a steady stream of 5-star Google reviews translates to increased phone calls and more potential patients. Today, more than ever, consumers are making decisions based upon the reviews of trusted sources. Google happens to be one of the most trusted reviews sources online!

Learning Objectives:
• Learn how to reach over 100 new reviews in a matter of months!
• Develop verbal and automated strategies your team can use to ask patients for reviews.
• Benefit from a study of the top-reviewed dental practices in the country and hear what they are doing for success.
From Google to TikTok: Digital Marketing Strategies Every Dental Practice Should Know About in 2023
(This topic is a catch-all and is popular because it includes small portions of all other topics.)

As a busy dental practice, it can be challenging to know where to focus your marketing efforts, especially with the constantly changing online landscape. In this presentation, we will provide a clear roadmap to help ease your concerns. From the essential online basics to to advanced tech-savvy strategies, we will cover it all! With a focus on key areas such as websites, SEO, reviews, influencer marketing, and social media platforms including TikTok, Reels, and Instagram, you'll gain a comprehensive understanding of how to maximize your online presence. Plus, we will even introduce you to content creation techniques involving cutting-edge AI technology. By the end of this presentation, you'll feel confident and ready to take your dental practice's marketing efforts to the next level.

Learning Objectives:
• Gain a clear understanding of essential and cutting-edge online marketing strategies.
• Optimize your online marketing efforts to focus on what really matters.
• Develop an online action plan to attract, engage, and delight current and potential patients.
Fill Your Podium Needs Fast
Book Blake for a live lecture, workshop, or virtual event today.
Say NO to boring CE.
Want to stay in the loop about live and on-demand CE courses available to you?

Enter your email below 👇